Advice for the Adventurous LBGT Traveler Series (Nudist Travel in Spain, Part II)
Nudism on beaches in Spain is very much alive and well, and hardly confined to the recreational pursuits of gay men. There is a wide audience across the nation for naturism (FKK) beaches.
Of course, where you find a nude beach, you may also find men who are out and about cruising for anonymous sex. It's simply what comes with the territory -- so to speak.
Like has been mentioned above, there are clothing optional beaches all over Spain. Sometimes, they are just outside (a kilometer or 2 beyond) the famous textile (bathing suits required) beaches.
For example, near Gandia, south of Valencia, is a pristine white sand beach. But just up coast about 800 m is the clothing optional section (a bit further and behind that is the so-called 'gay beach'). I suspect that a similar layout falls many of the seaside beaches throughout Spain and it is also more or less similar in many other European nations, particularly where the beautiful sea is bathed in warm sunshine, such as Portugal, Italy, Southern France, Croatia, etc (and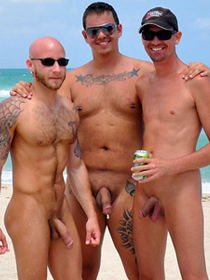 in some cooler climates as well, The Netherlands and Northern Germany, Norway and Sweden, too.) Even Austria and Czech Republic have their 'baden' where men and women bath and lie out naked to sun themselves at communal baths (although very far from any ocean).
My personal favorite one is Spain is Maspolamas and Playa del Ingles on the southern end of Gran Canaria (one of the Canary Islands). It's also a popular gay resort destination too (in the cooler months of the year Nov- April). In the summer, Gran Canaria is a (fairly) cheap beach vacation for many middle-class families from Europe so there are few gay vacations at that time. I say 'fairly cheap' because I spent far less to travel there and stay than many of the UK/Northern Europe visitors seemed to do. After leaving GC, I visited London. I couldn't believe the prices in British pounds that were being asked for a full travel package to GC (or other Canary Island resorts).
You can make out much cheaper by buying each piece separately: flights (on a discounted carrier), hotel or apartment accommodation with a kitchen, then cook yourselves and eat out cheaply). There is ample bus transportation around the island and back and forth to the airport (LPA) - without getting one of the very pricey tour packages that includes so-called 4-5 star accommodations and a full board meal plan.
Such price restrictions also put a limit on what you can do while you are on the island since meal service is planned for certain limited times. The Yumbo Centre only gets really going for gay night life until after 10pm at night. Thus making breakfast from 7:30-9am a bummer for most gay singles and couples who visit the island.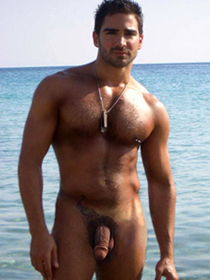 ------------------------------
I just posted a long piece about Nudism in Spain (see another topic here under Travel forum).
You can also see my former post about gay travel and gay resorts at:
http://www.justusboys.com/forum/blogs/sunbuns99/
Just to be brief, my list of favorite gay destinations is:
Gran Canaria (in Spain's Canary Islands) - famou
London (you can do a lot of gay stuff indoors and also have the world's best travel destination as your playground too).
Provincetown (in the summer)
San Francisco, CA
Near SF, including Russian River Valley (and / or Napa Valley) for wineries
Amsterdam (and gay beaches on the coast)
Palm Springs, CA
San Diego, CA (La Jolla and Torrey Pines State Park with adjacent nudist beach)
Fort Lauderdale (or Key West), Florida
Paris
Southern France (from Nice to Montpellier to Carasonne - offers quite a lot in the way both gay travel, nudism, and natural, cultural and historical sights).
Spain: Madrid, Barcelona/ Sitges, and Southern Spain
Basque Country (Bilbao - less gay but amazing scenery and sightseeing)
Czech Republic
Munich or Berlin (both are great)
Bali, Indonesia (some great sites, and cultural adventures, active gay bars)
Tokyo, Japan
This post was created following a post by person on a different discussion board from Atlanta, who wanted to get some travel advice about taking an 'exciting gay vacation." But I had to remind him that Atlanta itself has some very nice gay places: Swinging Richard's, and Flex Atlanta to name two of them. Sometimes, we miss the best of what we should find in our own back yard. (smile).
and the list goes on.....
If you have some travel advice, then you can contribute it on the appropriate tribe or include it in a comment to this Tribe blog post.
Also from time to time, I will repost with these new added content and also include more than just one photo at:
http://www.justusboys.com/forum/blogs/49298-sunbuns99
May the sun mostly shine at your next destination,
Kelly